A holiday home
that welcomes dogs
Lake Garda with your dog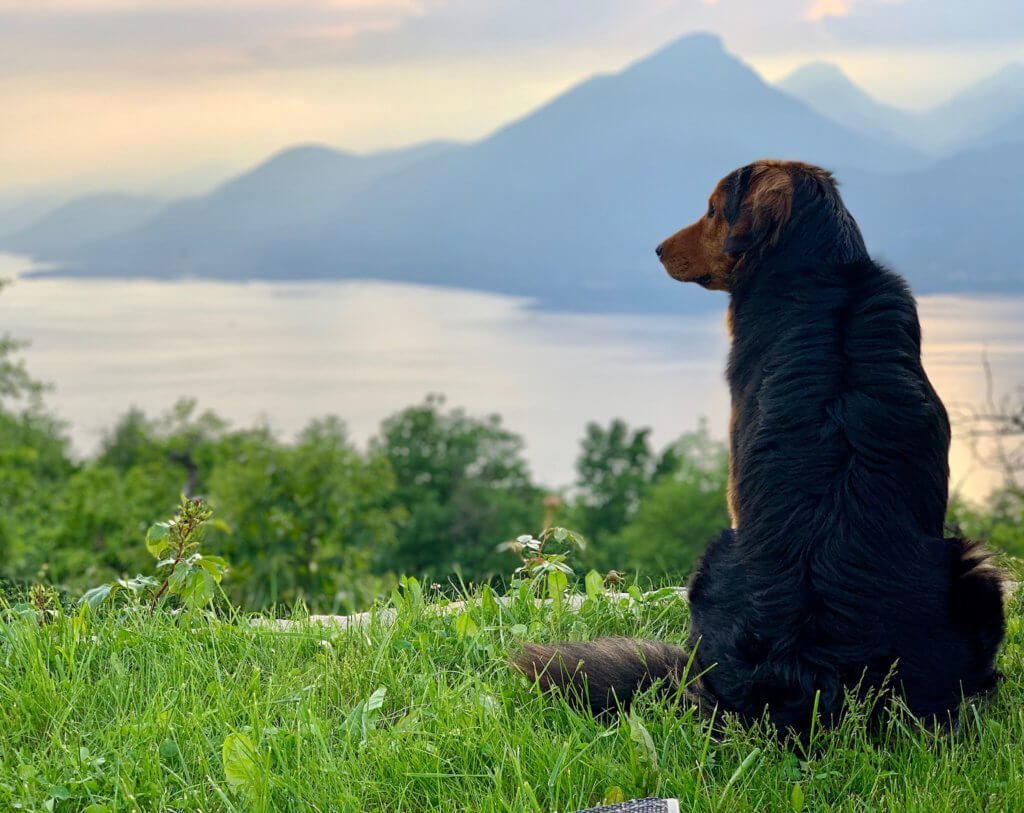 Dog-friendly holidays on Lake Garda
Finally!
Nothing speaks against spending your holidays on Lake Garda with your dog because we love dogs! Most of all, we love Favai's own dog Duke. That's why we offer your furiend whatever his or her heart may long for: lots of love and opportunities to run in the seemingly endless natural surroundings of Favai Hills – plus a service just about perfect for dogs.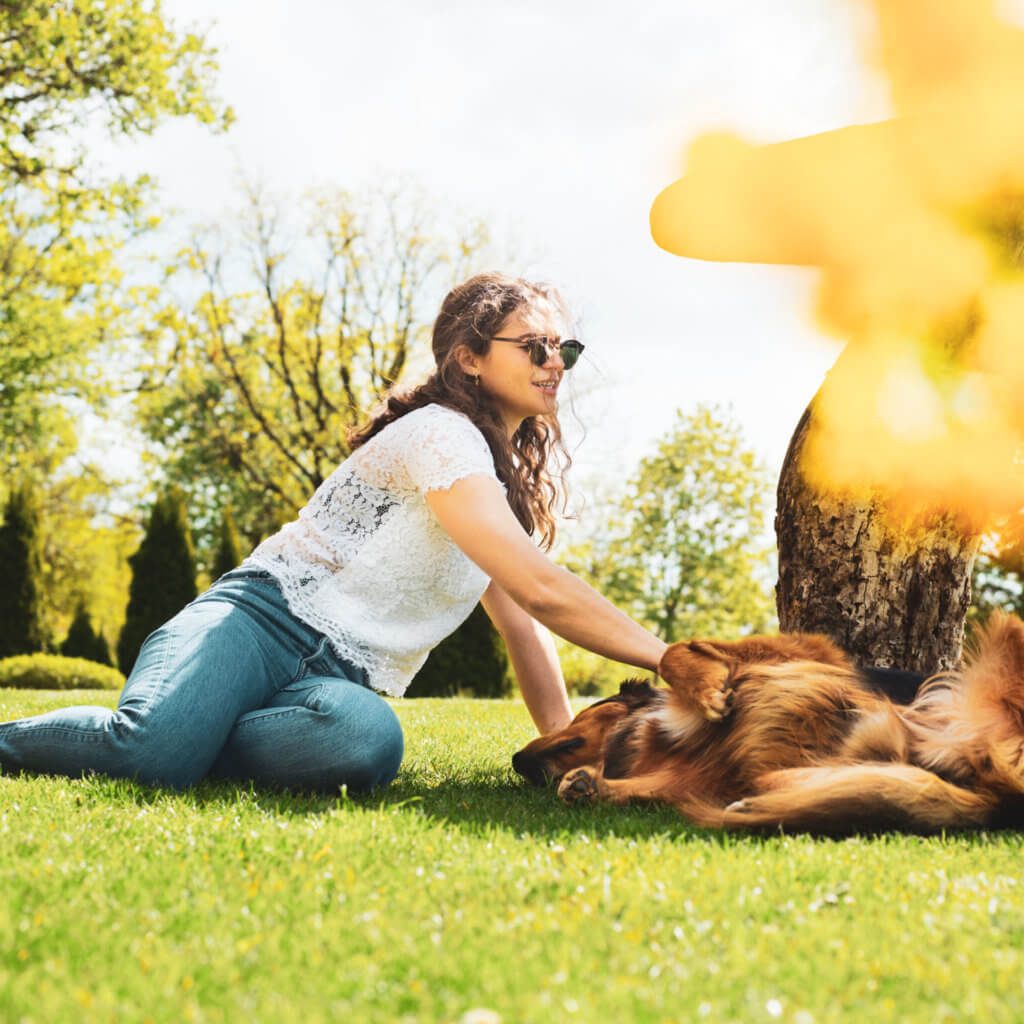 The two-hectare private property invites you and your dog to long walks – the gentle landscape around Favai Hills is perfect for hiking trips, for running and playing.
In the apartments, your dog will be able to sleep on a Simmons Cozy Pad*, and a water and food bowl will also be provided. If your furiend should get sick or injured, our secret concierge Vania will immediately contact the local vet and ensure quick treatment. And if you forget your dog's collar or leash at home – no problem, the kind soul of our establishment will be happy to help you also with this issue.
* The fee for the above services is € 30.00 per day and dog. Items such as the Simmons Cozy Pad are property of the hotel and can thus not intended be taken home with you. We kindly ask for your understanding that any damage caused by your dog will have to be charged for.
The Dog Beach on Lake Garda
Italians love children and dogs. Lake Garda is thus the perfect destination for holidays with your dog. Here, you will find a number of beaches that are open for dogs, too. Lake Garda's largest dog beach is in Peschiera, in the south. It provides separate areas for visitors with dogs, parasols, stations with food and water and even dog showers.
On the western shore, in Toscolano-Maderno, you will find a free dog beach. From 7 p.m., your furiend can run free there. The 700 metre beach stretch offers plenty of space, water stations and play areas.