Lake Garda
All you can do here
The Activities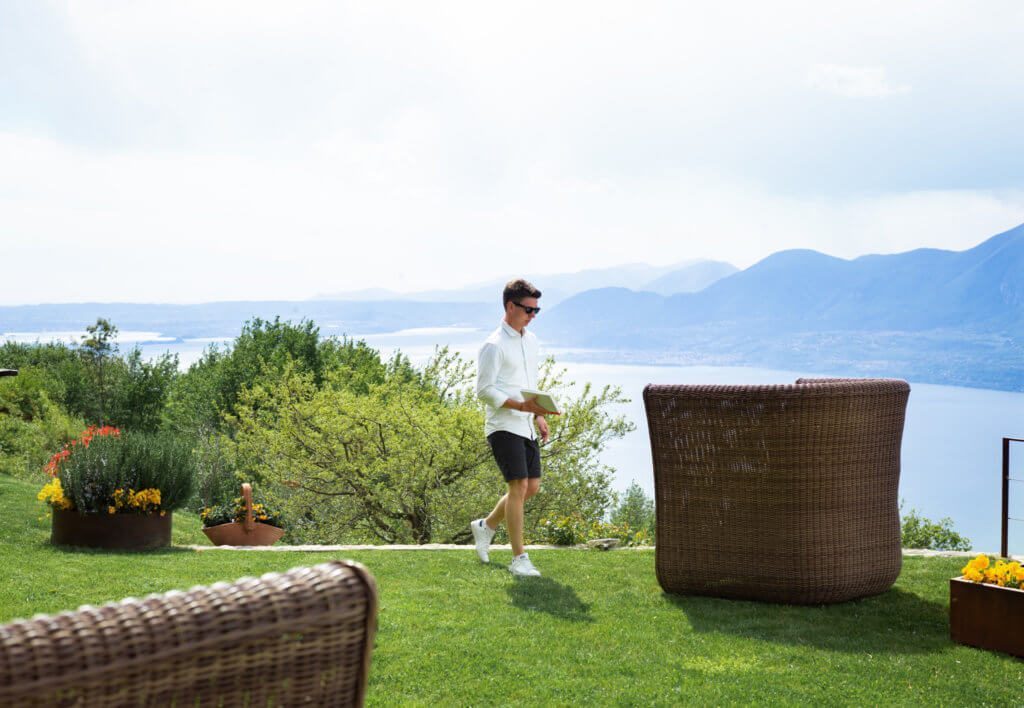 Favai Hills in the midst of a green sea of flowering meadows and woods overlooking our favourite lake is the beginning of a fabulous love story.
Get out into the region
The Activities
The beginning of a love story: The Favai Hills was built on the original foundations from Roman times, staged in a contemporary way and brought back to new life. As much as you enjoy your time here, you will also be drawn out into the fascinating surroundings of Favai Hills. Whether you are looking for bathing fun, e-bike tours or hiking excursions – a wide range of exciting activities is waiting for you!
Our concierge Vania is always at your disposal for bathing, restaurant and hiking recommendations. Would you like to book a private cooking session, a private yoga class or a massage? Vania will do everything to make your wishes come true.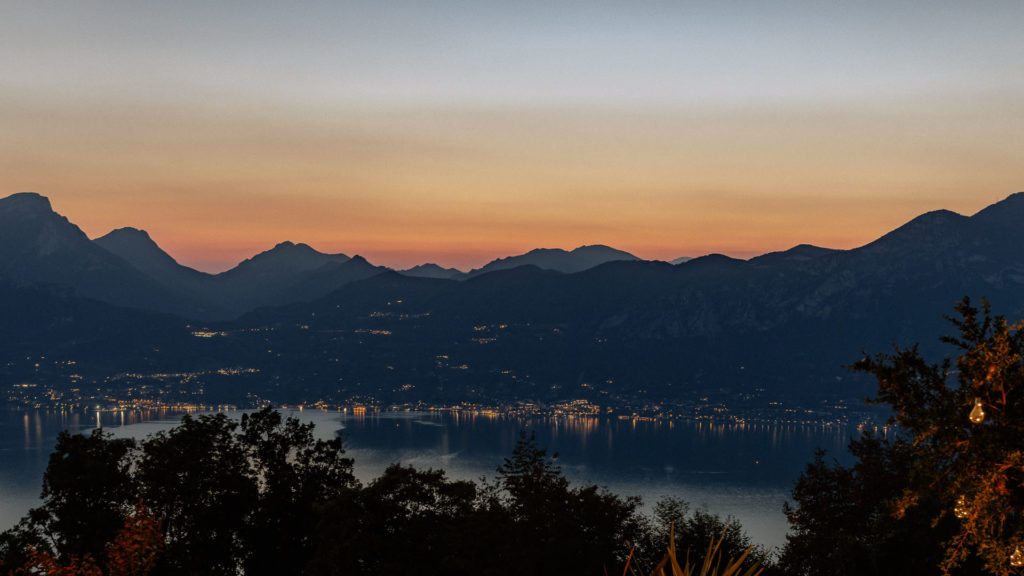 The best excursion destinations on Lake Garda
Monte Baldo: Monte Baldo is one of the most beautiful mountain ridges on Lake Garda. You can get there from Malcesine – either by cable car or on foot. Walking time: 5 hours. More information and price list
Isola del Garda: A boat will take you to the largest island in Lake Garda. Here lives the Cavazza Family of about 10 people who welcome visitors as guests. What sights you will find there? A monastery where monks meditated, Venetian neo-Gothic and rare plants from the Caribbean.
Bardolino: Every Thursday, the small fishing village hosts a market (from 8 a.m. to 1 p.m.). The place provides beautiful beaches and a romantic promenade. In autumn there is a colourful wine festival including music, shows, good food, handicrafts and of course lots of wine!
Family Adventure Park: The Family Adventure Park offers pure fun for adventurous children, teens and adults young at heart. Six different climbing courses wait to be explored by passionate climbers. You will also find playgrounds, a mini golf course and a picnic area there.
Corna Vecchia: Corna Vecchia is a popular hiking region. Along the path, hikers are rewarded with sensational views of Lake Garda. The paths are of various difficulty levels.
Mantua: Mantua is an important art centre worth seeing. Our tip: ride the beautiful path along Mincio River by bike or e-bike.
A typical
one-day excursion
The Activities
The morning at Lake Garda starts with a extensive breakfast in Favai Hills. Once you have been sufficiently strengthened, adventure seekers head off to Gardaland Leisure Park, where families with children can really let off steam. Another real highlight is the Movieland Studios film park. A food tasting in the vineyards is a great tip when you travel as a group.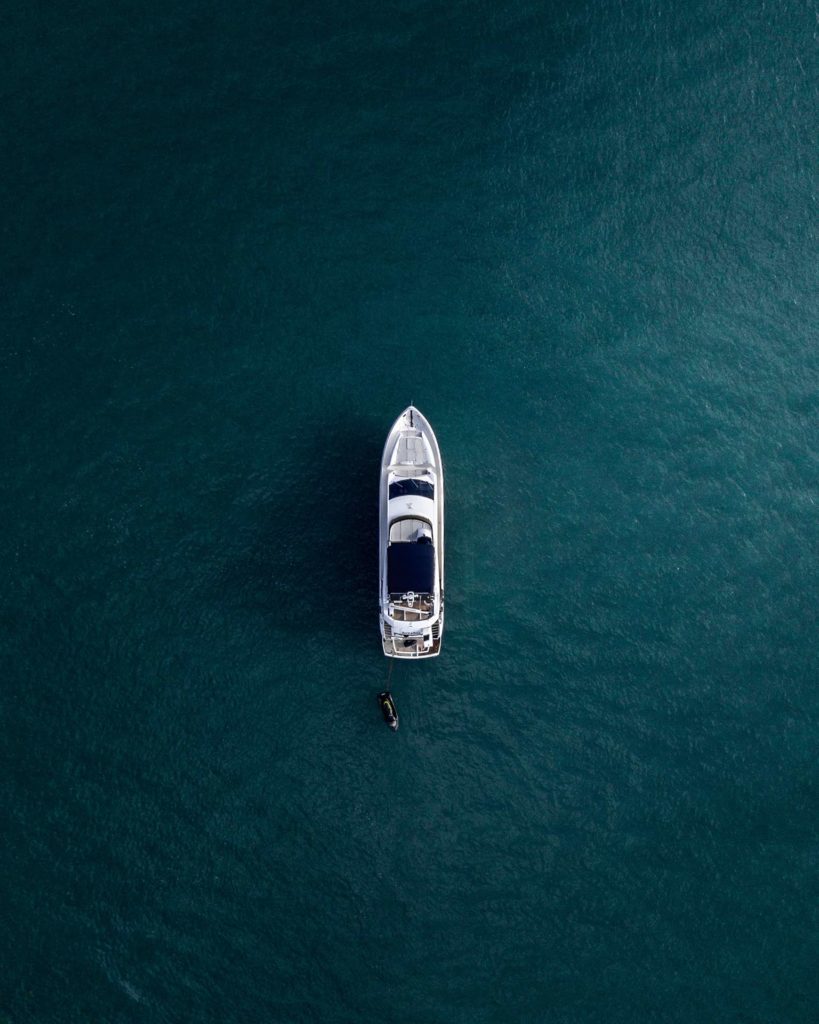 If you love nature, it is worth hiking up Monte Baldo. You can also take the gondola up to enjoy the wonderful mountain panorama.
Would you like to visit one of the surrounding towns? Plan a whole day for a boat trip to Verona or Venice. Other insider tips for sports and nature enthusiasts are the Isola del Garda and the picturesque Lake Ledro in the Alps.
Are you interested in history? The Caves of Catullus – a trip back into Roman times – will be perfect for you. The Museum Vittoriale degli italiani is a museum complex that comprises several exhibition rooms and an amphitheatre.
The best restaurants around Lake Garda
In close proximity (San Zeno di Montagna)
Trattoria Kus – Località Castello 14,
+ 39 045 7285667
Alle Fasse – Via Fasse 16,
+39 045 728 5426
Pizzeria Giardinetto, Via Don Marcellino
Faccio 6,
+39 045 7285018
In the village (Castelletto di Brenzone)
Alla Fassa – Via Beato Giuseppe Nascimbeni 11,
+39 045 7430319
Da Umberto – Via Imbarcadero 15,
+39 045 7430388
Al Pescatore – Via Imbarcadero 31,
+39 045 7430702
Also recommended
Punta San Vigilio – Punta S. Vigilio,
+39 045 7256688
La Vecchia Malcesine – Via Pisort 6,
+39 335 6377699
Villa Cordevigo – Località Cordevigo 1,
+39 045 7235287
Perbellini al Lago – Via Val Mora 57/59,
+39 045 6573114
Punta San Vigilio
Parco Baia delle Sirene
Val di Sogno Bay – south of Malcesine
Spiaggia di Castelletto di Brenzone
Marniga Beach
Spiaggia Acquafresca
Spiaggia Porto
Spiaggia Lavesino